Manu Yantralaya- Factory Design, SEZ Mahindra, Jaipur
Very simple white building with large arches at the entrance having very simplistic approach in design as well as aesthetics. Internal structure has a large span which can accommodate large trucks onside and loading & unloading can happen inside itself.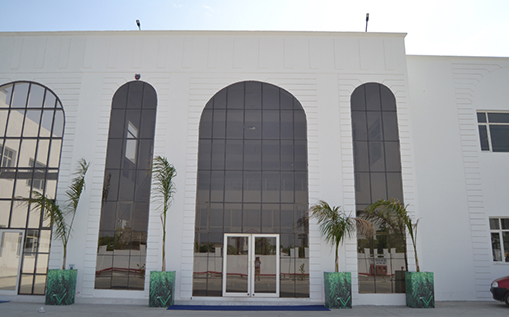 Entry to the admin block has been beautifully designed by wooden finish staircase to give elegant and aesthetic look. Large glass allows lot of light to enter the building so therefore no artificial light is required. An iconic feature of the building.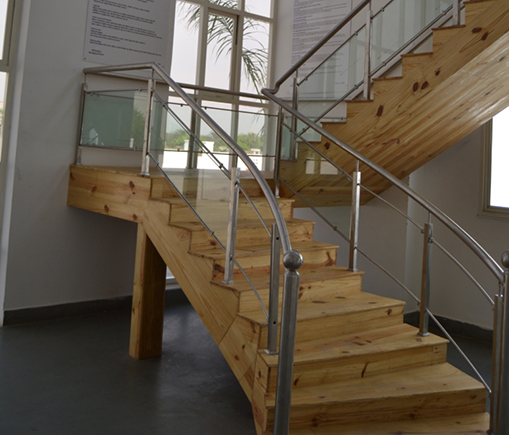 Structure is built in white color which reflects most of the heat outside. Also glasses in the building are having reflective surface to radiate heat outside.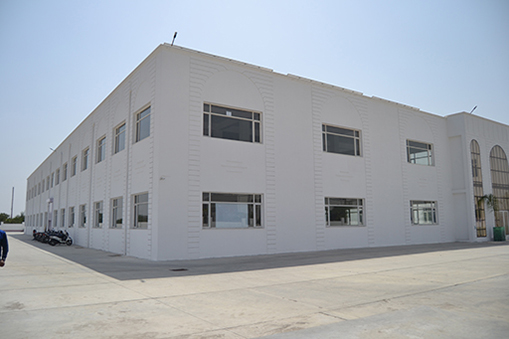 Solar panels have been installed over the roof so that we can generate max electricity and also the roof remains cool due to the shadow of solar panels.